We are Brian & Pat Chambers and we are the owners of Casa Oleander. We first met in Church when Brian was on a business trip to Belfast many years ago.
Brian worked in Printing all his life moving from Liverpool in 1966 to Southampton. The printing business was sold in 1990 and we made the decision to treat ourselves to Casa Oleander, the private 3-bedroom villa in the Algarve, Portugal.
The villa is constructed to a very high standard complete with double glazing, central heating and a log burning fire. In a sheltered bay, Carvoeiro is a quaint fishing village with a small sandy beach and an abundance of restaurants. A few kilometers out of Carvoeiro is a lovely rural area known as Sesmarias, where you will find the Pestana Golf Resort
Brian Plays Cornet in Southampton Brass Band and can be seen all over Europe playing. There is a show once a year in Carvoeiro where if you a lucky, you might catch him tooting a few notes when you are on your holiday. 
Ever since owning Casa Oleander in 1990 we have given it a nickname it deserves "paradise" and it really is. We love to share this piece of paradise with friends and family & we really do love it when people come to stay at the villa and enjoy it just as much as we do.
As you can see from our reviews from Airbnb/Booking & Trip advisor. Casa Oleander is the perfect place to stay to relax, unwind & get away from all the dramas of life. 
If you are thinking of booking your holiday to the Algarve then please get in touch, every booking made directly with us receives a free bottle of bubbly to start your stay, the right way!
Brian Chambers playing "Share My Yolk" with The City of Southampton (Albion) Band
Looking for the perfect escape?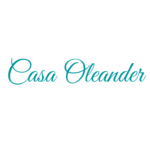 © 2021, Casa Oleander All Rights Reserved.